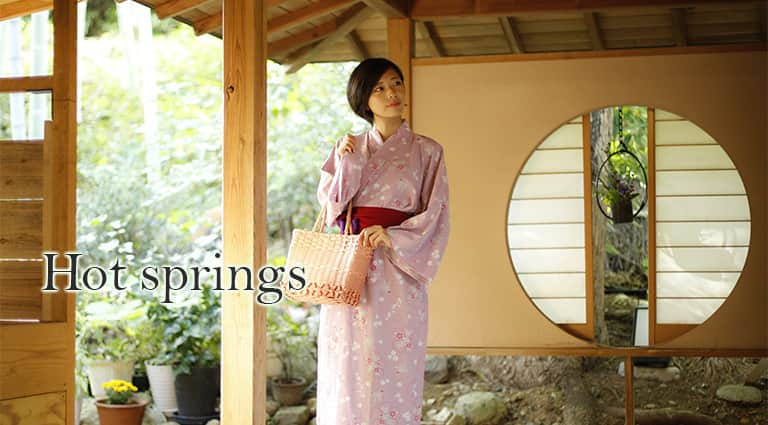 An oasis during the day, where the sun shimmers on the private baths, secluded in a private garden. And a whole new world at night, where the night sky, the stars, and their reflection in the water create a magical scene.
Enjoy two hot springs and
various baths
"Jyukou no Yu"
Ph9.5

"Shin Jyukou no Yu"
Ph9.8
Yuki no Sato has two natural hot springs that gush forth from the earth: "Jyukou no Yu" and "Shin Jyukou no Yu" Jyukou no Yu was first discovered in 1989, and is the oldest hot spring in all of Ise-Shima. Since the spring contains a high PH (9.5+), your skin will become smooth upon bathing. This onsen is open all night, so please enjoy at your convenience and as many times as you wish.
Public Bath "Marobine An" One-day hot spring bathing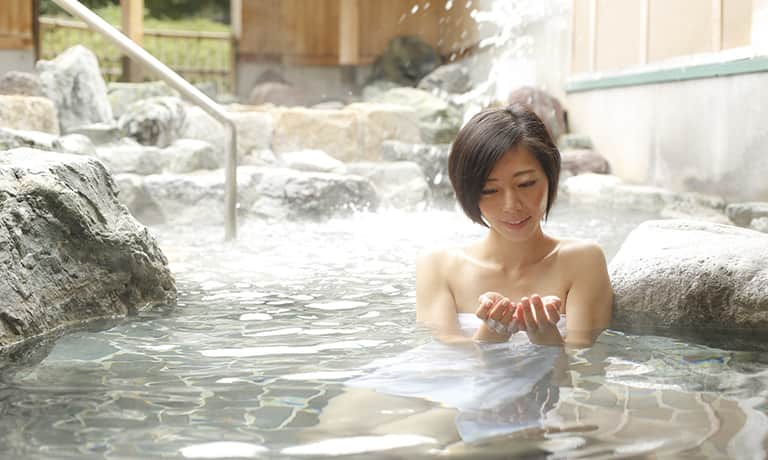 Opening Hours: 11:00am to 8:00pm
Adult: (13 years old and above) 2,160yen
Child: (4 to 12 years old) 1,080yen
Complimentary: Below 4 years old
Bath towels,towels rental
*We may not able to have your reservations during peak hours or high seasons. Your advance contact to ask if available is much appreciated.