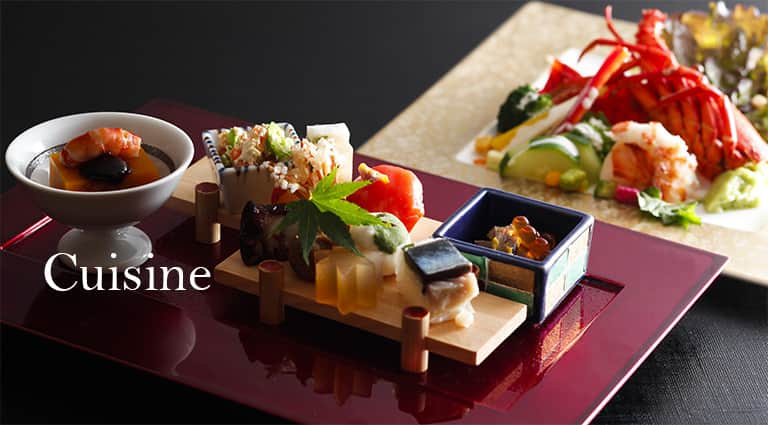 Our head chef selects only the most local and seasonal ingredients for your meal. You will often taste lobster and abalone, sea urchin, oysters, and Anori blowfish, most of which were caught in the Ise-Shima area. A meal here is not just a meal. It is an experience, full of color, care, and hospitality.
Ise Shima and seasonal pleasures for
Japanese kaiseki
Kaiseki dinner course welcomes you to start with appetizer, fresh sashimi, grilled dish, steamed dish, and other kinds of seasonal cuisine. For breakfast, combination of variety of food seafood and riches from the soil. Will serve you with both plain rice and congee.
Room meal information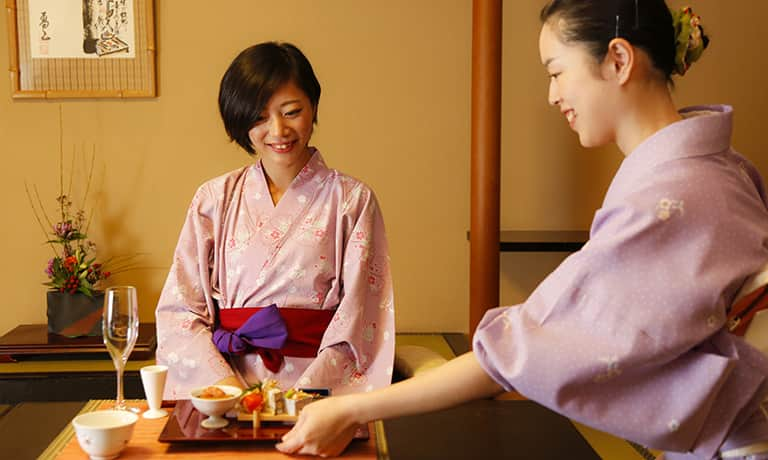 At our hotel, meals will be served in your guest room. This way you can feel comfortable and relaxed in your own personal setting, especially if you have small children. If you wish to dine in our restaurant, you may choose to do so.