Public Bath"Marobine An"
An oasis during the day, where the sun shimmers on the private baths, secluded in a private garden. And a whole new world at night, where the night sky, the stars, and their reflection in the water create a magical scene.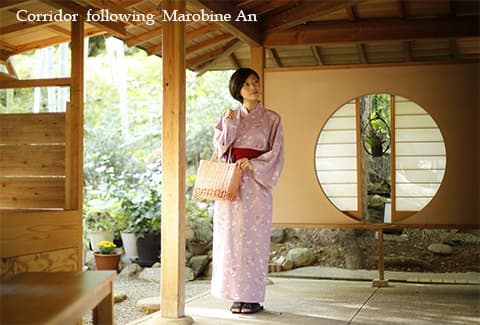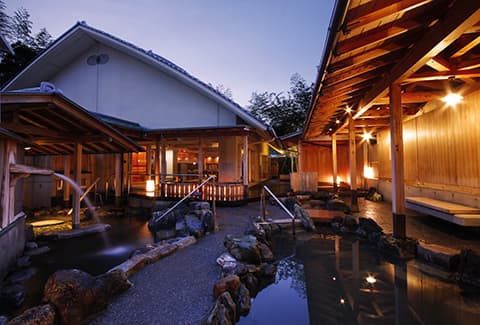 Yuki no Sato has two natural hot springs that gush forth from the earth: "Jyukou no Yu" and "Shin Jyukou no Yu." Jyukou no Yu was first discovered in 1989, and is the oldest hot spring in all of Ise-Shima. Since the spring contains a high PH (9.5+), your skin will become smooth upon bathing.
This onsen is open all night, so please enjoy at your convenience and as many times as you wish.
Men's bathhouse "Soto No Miya"
Here you will find a variety of baths. The outdoor baths are made of different sized rocks, from large boulders and down to small pebbles. Inside, you will find a large bath made of cypress wood and individual cast-iron baths.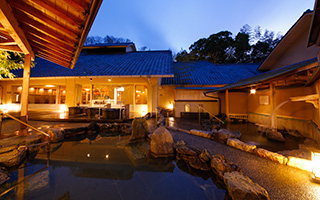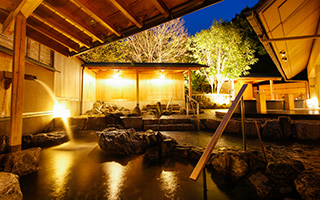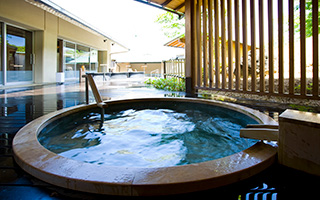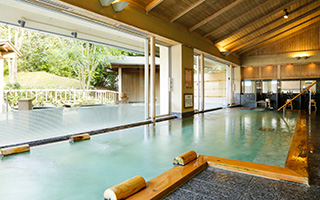 Women's bathhouse"Uchi No Miya"
Here you can enjoy a cypress bath, whose fragrance will put you at ease. An individual cast-iron bath is perfect for relaxing alone.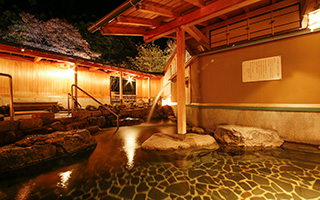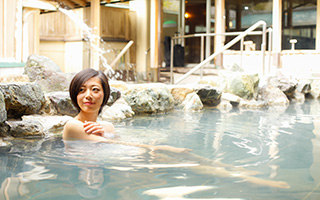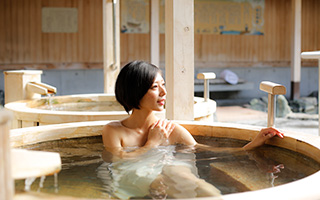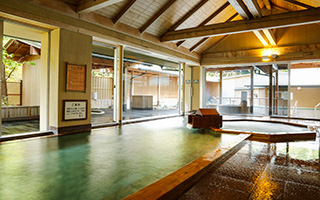 Onsen Information
Spring name
Toba Motoura hot spring Jyukou No Yu
Spring location
Motoura Onsen, Toba, Mie Prefecture Sun Urashima–Yuki no Sato
Hot bath type
Large public bath, men and women open-air bath
Spring quality
Alkaline spring: PH9.5+; Color: fine cloudy;
Discovered: 1989
Health benefits
Relieves nerve pain, muscle pain, joint pain, stiff shoulders, motor paralysis, joint rigidity, and bruises.
| | |
| --- | --- |
| Spring name | Toba Motoura hot spring Shin Jyukou No Yu |
| Spring location | Motoura Onsen, Toba, Mie Prefecture Sun Urashima–Yuki no Sato |
| Hot bath type | Men and women open-air bath |
| Spring quality | Alkaline spring: PH9.8+; Color: fine cloudy / milky; Discovered: 2014 |
| Health benefits | Relieves digestive diseases, poor blood circulation, fatigue, and quickens illness recovery while also promoting general health. |
Health Disclaimer
People with the following illnesses should avoid the onsen, or speak to their medical providers before using the onsen: acute disease, active tuberculosis, malignant tumor, severe heart disease, respiratory failure, kidney failure, bleeding disorders, severe anemia, and any other diseases undergoing active treatment.